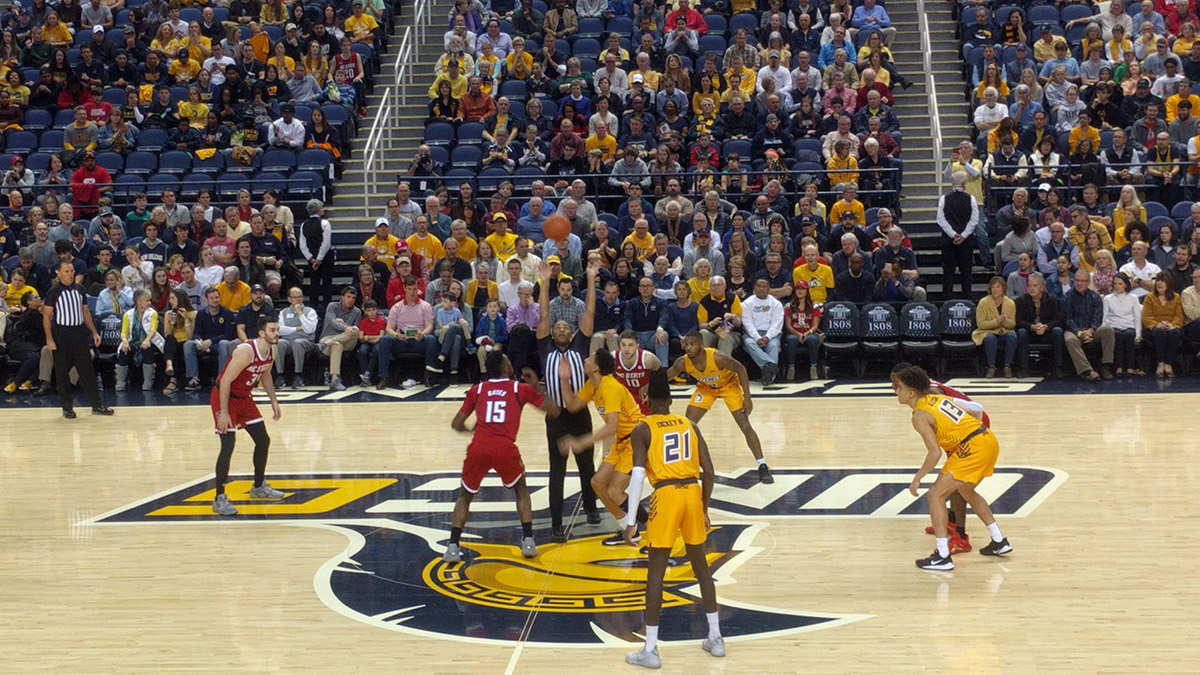 Heartbreaking.
When you lose to a half-court shot, it's always heartbreaking. But to lose 2 games in a season this way? It's devastating.
When Markell Johnson let that ball fly, I knew it was impossible, because it could never happen twice in the same season, right?
Wrong.
Isaiah Miller
Went 9-20 on the night (1-4 3PT) and 7-9 from the freethrow line. 7 rebounds, 3 assists, 2 steals, 2 turnovers. We could have used 2nd-half Isaiah both halves, but I understand that it sometimes takes getting in the groove to perform. And Isaiah is one of those guys that operates on momentum. Beautiful to watch his alley-oop slam on an inbounds play when we really needed it. And it must be pointed out that Isaiah tied the game to give us the chance to go into overtime. Clutch playing.
James Dickey
JD asserted himself inside last night, going 5-11 with 10 rebounds, 1-2 FT, 1 assist, 1 steal, 1 block, & 1 turnover. The block was a Sportscenter-worthy one as he went head-to-head with NC State's big guy and literally took the ball from him as he was shooting … two-handed. It was a thing of beauty.
Kyrin Galloway
Great night for Kyrin … 4-8 shooting (3-6 3PT), 2-2 FT (both technical FT shots), 4 rebounds, 2 blocks, 1 turnover.
Angelo Allegri
If Gelo can play like last night consistently, he will be a huge asset. 3-5 shooting (2-3 3PT), 3 rebounds, 1 assist, 1 turnover.
Keyshaun Langley
4-8 shooting (all from 3PT range), 1 board, 3 assists, 1 turnover. May I remind you he's a freshman with these numbers?
Big Mo
Another solid game from Big Mo. 1-3 shooting, 5 rebounds, 1 assist, 2 turnovers.
Malik Massey
2-8 FG (1-2 3PT), 4 rebounds, 2 assists, 1 steal, 1 turnover. Not the greatest night for him, but a decent night against a solid opponent.
Bas Leyte
2 mins, 0-1 on a contested lay-up.
Khyre Thompson
1 min of playing time – no stats.
Kobe Langley
0-1 3PT in 7 mins.
Michael Hueitt Jr
Did not play for some reason.
Game Summary
I feel sick. Our guys worked so hard in this game to cover deficits from a great-shooting team. NC State shot 56.6% on the night? To be toe-to-toe with a team shooting that is saying a lot about your own game.
In fact, let me point out that we won the rebound game 37-23 … against a team that's "bigger" than us. We dominated the boards. Offensive rebounding was 18-2. Of course, NC State didn't "need" as many offensive rebounds as we did.
I'm also happy with our FT shooting (10-13). And although there were a few questionable calls, the refs didn't decide the game.
We lost the game in other ways:
Steals: 4-10
Blocks: 3-5
Assists: 11-17
But NC State was a bigger opponent so some of that should be expected. One more block or steal the other way and this game would have had a very different outcome. But isn't that the beauty of college basketball?
Next up is a game at Vermont — you may not know much about them, but I'll tell you right now that if we don't play a near-perfect game, we'll get another L. Vermont is a team that posts a LOT of wins each year. They've appeared in the post-season EVERY YEAR this decade … either in the NCAA, the NIT, or the CBI.