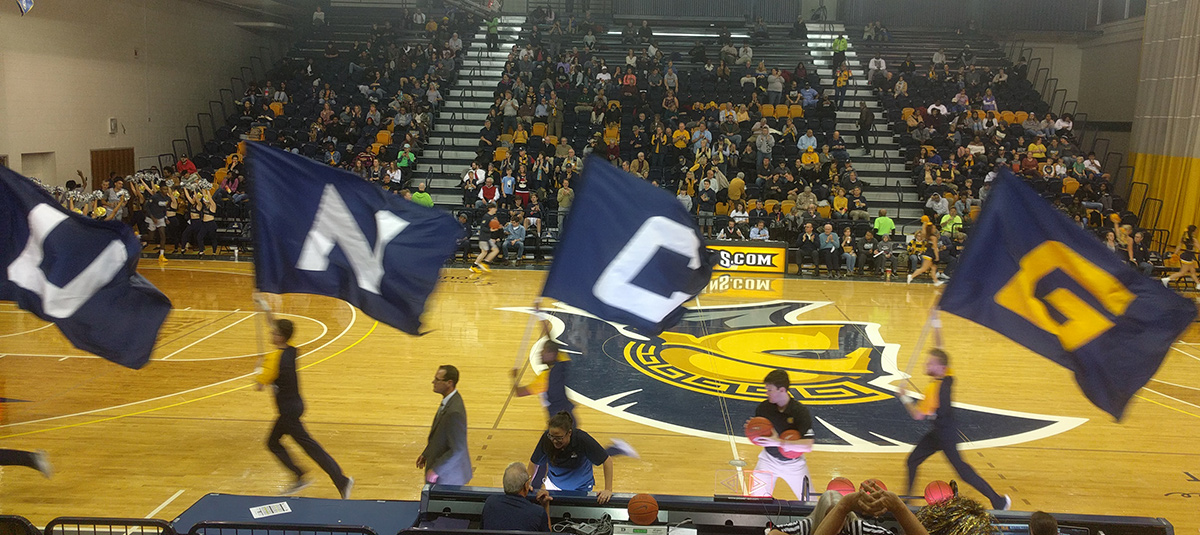 FOULS. If there is one word to sum up this game, it's Fouls. The refs controlled this game worse than a corporate twitter account.
There was no rhythm to the game, and refs spent half their time raising their shoulders and saying to coaches, "I had to call it." Those calls they "had" to make wouldn't have been so bad had they not made the 30 other foul calls.
You think I'm exaggerating. There were 48 fouls called in this game, 28 of them on UNCG. In our last 4 games, combined fouls totaled 32, 33, 28, and 34.
But this game had 48. Disgusting.
Isaiah Miller
Zay had his first truly big game, scoring 25 pts on the night off of 12-21 shooting (0-3 3PT). He even made 1-2 from the freethrow line. But to me, the 5 assists he put out was the best stat line. Because it's my belief that the more assists he can dish, the easier scoring will become. Defenders will have to play off him "possibly" expecting a pass. If he's known as a ball hog, it will be much easier to double-team him and shut him down. Isaiah also had 3 rebounds, 4 steals, & 3 turnovers.
James Dickey
James had another stellar night, scoring 13 pts off 4-5 shooting. But most importantly, he was 5-7 at the freethrow line. When your big man can hit freethrows, he's less likely to get the "hack-a-shaq" defense thrown at him in close games. Add 8 rebounds and 4 blocks … and the 4 turnovers aren't as big a deal.
Keyshaun Langley
Keyshaun was the lone Spartan to foul out, but his 3-4 shooting (2-3 3PT) was essential at times. No other stats tonight, but he sure bothered their guards enough that others were able to steal the ball.
Michael Hueitt Jr
Hueitt had his first decent night in a while, hitting 3-7 from the field, 2-6 from 3PT range. Add 1 assist, 1 steal, & 1 turnover to his stat line. I'll forgive his turnover, though, because he was inbounded the ball in the corner with 2 defenders already on him. He tried to dribble around them and pass but ran into another defender. Also, Michael can shoot much better than he has been. He just has to figure out what he's doing differently in the games than he does in practice.
Big Mo
Big Mo has finally emerged from his shell. He's shown spurts this season, but I feel like it's now a pattern and I'll make it official. Big Mo has arrived. He's a tenacious defender, a voracious rebounder, and can score around the basket with patience. In 14 minutes, he went 2-3 with 3 rebounds, 1 assist, 1 block, & 1 turnover.
Angelo Allegri
Gelo had a mixed game. He was 2-6 from the field (1-4 3PT), with 4 boards, 2 assists, 1 block, & 2 turnovers. And I believe it was his first collegiate start, stepping in for the injured Kaleb Hunter.
Kyrin Galloway
Not Kyrin's greatest night, but not a horrible one. 1-4 FG, all from 3PT range, 2-2 FT, 2 rebounds, 2 blocks, & 2 turnovers.
Malik Massey
Malik also had a mixed night. His shooting was horrible ( 0-3 from the field, 0-2 3PT) but there were some highlights (4-4 FT, 5 rebounds, 1 assist, & 1 turnover).
Bas Leyte
In 9 minutes, Bas went 0-1 with 2 rebounds. And I'll say he got winded pretty easily. I like his game, but he needs stamina if he's going to keep up with the team.
Khyre Thompson
Khrye got his first playing time as a Spartan after being plagued with injuries his first year (a redshirt year) and the off-season. In 5 minutes, he missed a heartbreaking put back under the rim at the end of the game and grabbed a rebound.
Kobe Langley
Only got 1 minute of PT and missed the three-pointer he took. I think Coach is focused on bringing him back slowly, but between you and me, I'm eager to see the twins on the court at the same time. Watching them storm the NC High School 3A Championship run last year was something else.
Game Summary
This was a slow, ugly game riddled with unnecessary foul calls. It ran 15-20 minutes over time. I hope this officiating crew never works together again. I left Fleming gym with 2 fouls myself.
But after a big win like we had at Georgetown, it was good to see our intensity not wane. We forced 21 turnovers and went 12-15 from the freethrow line. That's huge. Kennesaw St was 21-34 from the line.
I want to point out again that Kennesaw St shot 34 freethrows to our 15 … in our gym. Now don't get me wrong, they played as aggressive as we did, posting 7 steals to our 5. But we had 8 blocks to their 0, 10 assists to their 4, and we each had 30 rebounds.
But they got 34 freethrow attempts? Duke doesn't get that many.
If we hadn't made our freethrows and they had … it would have been a completely different ball game. Then again, if the refs would have let us play …
In the end, we were just the better team.