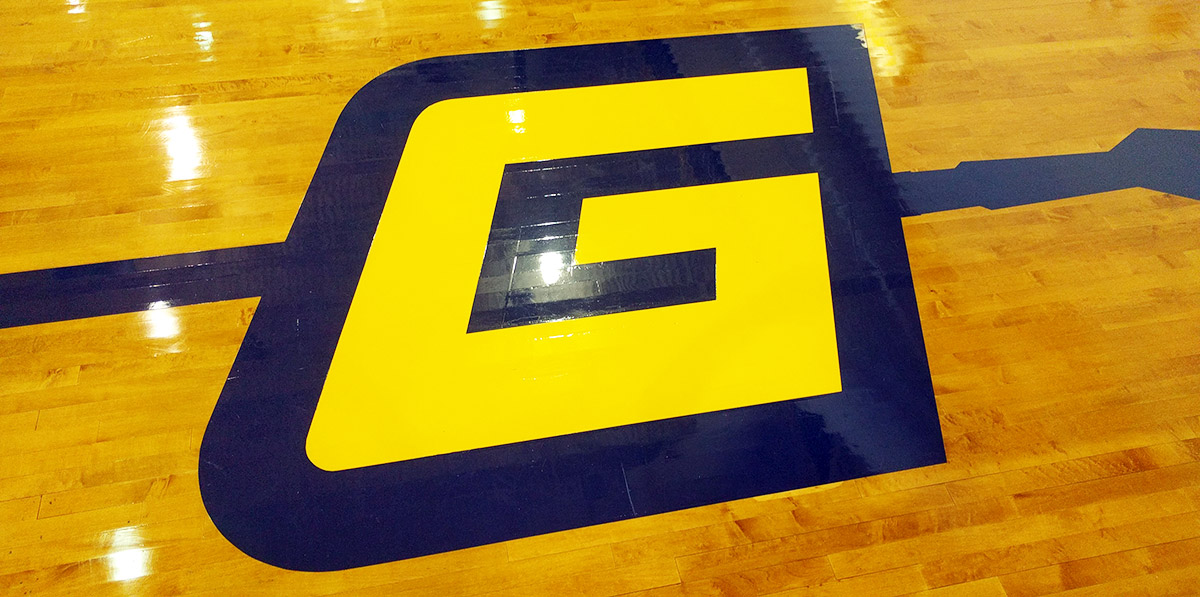 I knew it was going to be a close game, but the last thing I needed was UNCG on defense for another final shot. This time went our way, though.
This game was riddled with intensity. Off the ball, under the rim, end to end. The first half, it felt like every 50/50 play went Vermont's way. It was like they were willing the loose balls and lucky behind-the-back-from-out-of-bounds passes.
No matter how well we played defense, they seemed to score in the final 2 seconds of the shot clock. I kept telling myself it couldn't continue into the 2nd half. The odds had to kick in.
And they did. That one stretch where we hit 3 threes in a row (Galloway, Hueitt, Miller) to go from 6 down to up 3 was huge. It gave the guys confidence and allowed them to finish the game gritty.
But man, those missed freethrows at the end from two different seniors!!
Big Mo
Mo deserves props for last night. He went 4-4 from the field with 1 rebound, 1 assist, & 1 turnover. Not a lot, mind you, but it was he did it when no one could score. He kept us in this game when it was in danger of sliding away.
James Dickey
Despite the missed FT opportunity at the end, JD had a decent game, going 2-5 from the field with 9 rebounds, 1 steal, & 1 turnover. He also came through in the clutch. Don't care for the 0-2 FT after he'd been shooting them so well in previous games.
Isaiah Miller
Not Isaiah's best shooting night with 5-17 FG (1-5 3PT) & 0-2 FT, but he brought down 7 boards, and that's huge for a guard. Add 2 assists & 1 steal and it was a decent showing. Didn't care for the 3 turnovers, but when you handle the ball and get attention as much as he does, there are going to be some turnovers. Gotta say this, though, I wish he'd stop shooting three-pointers. He's shooting 20% from beyond the arc and we have some guys who can shoot WAY better than that. I'd prefer him to focus on driving to the basket and dishing. One more thing, his one-handed floater is nice, but it only seems to drop when he's on the move. When he elevates for a normal jumper without forward motion, that thing seems to always come up short. Maybe he'll figure that out … sooner rather than later.
Kyrin Galloway
Could have used some more shooting from Kyrin tonight. 1-3 from the field (1-2 3PT). The 3-3 FT were huge when was fouled on a 3PT shot. Add 2 rebounds & 2 assists for a solid, quiet night.
Malik Massey
Malik had a VERY SOLID night, with 2-6 shooting (2-3 3PT), 3 rebounds, 3 assists, & 1 steal. His only miscue was missing the front end of a 1-and-1 that could have sealed the game!
Michael Hueitt Jr
After not being used for the NC State game, Hueitt came out of the gate firing fast and hard. 2-5 shooting (all from 3PT range), 4-4 FT, 2 rebounds. Nice night for him in only 12 minutes.
Kaleb Hunter
Kaleb's first game back after his injury and he didn't look too bad. 2-4 shooting (0-2 3PT) with 4 rebounds and a block.
Angelo Allegri
2-5 shooting (1-4 3PT), with 1 block. Quiet night for Gelo's 17 minutes.
Keyshaun Langley
Key was off a little last night, going 0-2 (0-1 3PT) with 2 turnovers. I'll add the 3 fouls in there for the full picture and chalk this game up to still being a freshman.
Bas Leyte
No stats on 3 minutes.
Kobe Langley
No stats on 1 minute.
Khyre Thompson
Didn't play.
Game Summary
I'd like to point out that we only committed 8 turnovers during this game with 8 assists. Vermont committed 11 turnovers and only had 5 assists. I think those were just enough of a difference to give us the win. Everything else was about even (UNCG with 32 reb to 33, 2 blocks to 4, 3 steals to 2.
Also, Vermont missed a LOT of freethrows. We were 7-12 (missed 2 in the last few plays) while the Cats were 14-21. Had they been just a tiny bit better …
Saturday is yet another TOUGH opponent in Northern Kentucky. Rankingswise, they're right there with us (not counting last night's game in NET yet).
UNCG at #81
Northern Kentucky at #118