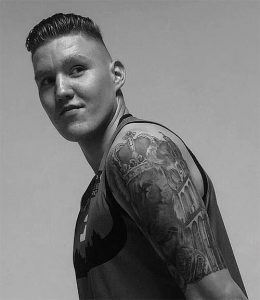 This year marks my second official season as a professional basketball player. I have signed a contract with Cáceres Basketball, in the LEB Gold league in Spain. Cáceres is a nice, calm but vibrant little city in Western Spain close to the Portuguese border, and I have definitely enjoyed my time out here thus far.
This article is to describe a brief overview of a typical day during my season, to hopefully give you a little more insight into what the daily life a professional basketball player looks like.
Most weeks our team only plays one game, usually on Fridays. We have two (official) sessions per day with the team, but guys always spend extra time working on their individual games and/or bodies. Staying healthy and staying on top of your game is essential at this level.
Our morning sessions usually consist of weights, conditioning, and/or shooting, while our afternoon sessions are all-out 2-hour-long taped basketball practices. Since most of my days look fairly similar, I'll give you a walk-through of a normal day in my life:
8:30 AM – Wake Up.
I'll make some breakfast and do a short stretching routine to get my body going. Five years of College Hoops definitely takes its toll, and since I'm planning to continue to play for years to come, I'd better take care of that body of mine!
9:45 AM – 12:00 PM – Morning Session.
We hit the weight-room and work on our position/player specific lifting plans. Then we hit the court for shooting and/or conditioning. If we're getting closer to game-day, we might also throw in some tactical walk-throughs or film sessions.
1:00 – 2:00 PM – Lunch at local restaurant with the team.
2:00 – 3:30 PM – (Once a week)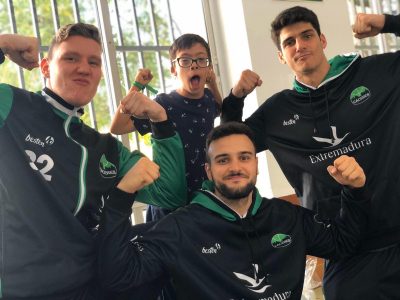 We also do a lot in the community, so often we'll find ourselves going out making appearances at schools or meeting with sponsors at events. All to promote the club and get more people to come out to our games.
4:00 – 5:00 PM – Siesta.
Easily my favorite Spanish tradition: Scheduled nap times after lunch! (Also essential to charge up a little for practice.)
5:10 PM – Arrive at Arena for Practice.
Practice doesn't start until 6:00, but you'll see most of the players out on the court already doing their warm-up/shooting routines as they get ready for practice.
6:00 – 8:00 PM – Practice.
 Self-explanatory. This is where the magic happens and championship teams are built.
8:00 – 8:45 PM – Recovery and Rehab with Physio.
Recovery and taking care of your body is very important as a pro. Even when you're not injured, you'll still see most guys taking ice baths, stretching, and getting treatment with our physiotherapist. It's mostly preventative, but very important.
9:00 PM – Back home for dinner.
Spaniards eat dinner late compared to other countries, and this is the biggest adjustment for Americans when they visit.
And after dinner, it's time to relax and get ready for bed.
Unless there is a UNCG Basketball game scheduled. In that case, I along with all other former Spartans all across the globe, will stay up until deep in the night to cheer on our Spartan family.
I hope this gives you somewhat of an idea of what a normal day in the life of a professional hooper looks like. It takes hard work, dedication, and a lot of sacrifices to get to this level, and even more to stay here. But I wouldn't trade it for the world!
– Jordy Kuiper